Testimonials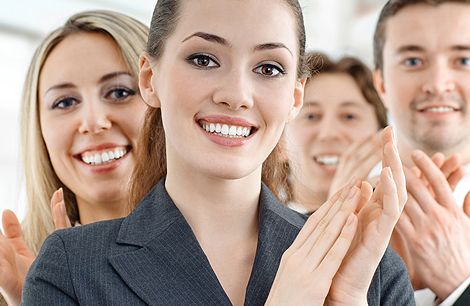 Testimonials from our Happy Clients!
​
​
⭐⭐⭐⭐⭐
"Working with you made our franchise selection process much simpler. You have been a wonderful point of contact for questions throughout the process and were always available. Thanks for the great service!"
-Danielle A.
​
⭐⭐⭐⭐⭐
"I am so grateful for your help in getting here!
You all truly do care for your clients and stick with them throughout the entire process, helping along the way!"
-Jenny T.
​
⭐⭐⭐⭐⭐
"We are growing like crazy and we were one of the top first year franchise owners in our system! The original plan was for Desiree to operate our business full time and for me to keep my job for a few more years -BUT- we grew so fast that after just over a year I was able to leave my job to focus on our business full time starting this week.
We are on track to do $1.5M in revenue in our second year of business! 
We are really glad we went with the franchise you and Jill found for us. It is definitely a differentiator for us. Our close rate from assessment to client is above 90%!"
-Nick and Desiree T.
​
⭐⭐⭐⭐⭐
"Thank you for the great support that you gave me on my journey to find the perfect franchise, I couldn't be happier! Quick response, professionalism, enthusiasm, financial advice just to meantion a few are some of the qualities that I experienced with Jack and Jill and their team. The franchise you helped me find has everything that I was looking for and more."
-Stephanie O.
⭐⭐⭐⭐⭐
"We want to personally thank Jack and Jill Johnson for helping us find the right franchise for us. We started our search for a new franchise right before the COVID 19 Pandemic. Even though there was a lot of uncertainty and confusion in the business world, Jack and Jill were beacons of hope in an ever changing business environment. Their knowledge and expertise about multiple franchises helped us make the right choice for our family and our future. We are very excited about our new franchise and look forward to the successful growth of our business. We highly recommend the Johnson Team and The Franchise Insiders to anyone looking to buy a franchise."
Sincerely,
-Ben & Suzanne P.
​
⭐⭐⭐⭐⭐
"I just wanted to let you guys know, I broke the franchise record for highest sales in the first month! We couldn't be happier with the franchise you found for us! Fast forward to a year later and we are billing $200k per week -even during COVID 19.
Having fun every step of the way!"
-Rick J.
⭐⭐⭐⭐⭐
"The process of finding the right franchise with Jack & Jill Johnson is such a breeze. They are incredibly knowledgeable about a variety of businesses, & they were able to guide us & give us the best advice to assist in making the right decisions along the way. Jack & Jill went above and beyond for us & we will continue to highly recommend them to our family and friends." 
-EJ & Tommy 
⭐⭐⭐⭐⭐
"Jack and Jill were a breath of fresh air. My wife and I interviewed two other franchise consultants and quickly felt like a means to an end to serve their interests. I encountered Jack and Jill's advertisement in an airline magazine and prayed they were as advertised. 8+ months later I can sincerely say Jack and Jill are authentic and only care about doing what is best for their clients. Their passion is palpable and inspiring, and it is clear they love what they do. We were never pressured but rather supported and appropriately guided throughout the process. They were patient and hung with us through a variety of detours along the journey, and they truly embrace and model servant leadership. They have offered to serve as an ongoing resource and are focused on gaining clients for life rather than treating us as a transaction, and we look forward to working with them again in the future!
A sincere thank you for everything!"
--Bryan and Hannah C.
⭐⭐⭐⭐⭐
"There are so many franchises out there, many we didn't even know existed. The Franchise Insiders gave us the right questions to ask and helped us pick the right franchise."
-Taysia R.
⭐⭐⭐⭐⭐
"Jack and Jill are very knowledgeable and helped us choose the right franchise. They were there all the time guiding us through every step of the way and really made the whole process easy. We are extremely happy with our experience working with The Franchise Insiders!"
- Abdul A.
⭐⭐⭐⭐⭐
"When we contacted The Franchise Insiders, we were not sure what to expect as the entire process of looking for a franchise was new to us. Once we reached out to Franchise Insiders, Jack Johnson got back to me very quickly with how the process works. We were able to discuss our needs and after taking a brief assessment, we were able to identify our strengths and weaknesses, and figure out what types of franchises would fit us the best based on our goals. This helped us narrow down our search, and with Jack and Jill's help, we were able to find a franchise that fit our needs and that will definitely help us achieve our goals and jump start our future to becoming successful business owners. I would highly recommend anyone to reach out to Jack and Jill and their team if you are ready to take the next step into business ownership!
Thanks again for all your help!"
Vik and Hira P.
⭐⭐⭐⭐⭐
"If you're looking into starting a franchise check in with The Franchise Insiders - they will get the correct fit for you, and help with financing your perfect business - just like they did for me!"
-Stacy H.
​
⭐⭐⭐⭐⭐
"The reason we decided to utilize a multi-unit/multi franchise strategy was because we wanted to do more than buy ourselves a job. Thanks to The Franchise Insiders we found a franchise opportunity we were comfortable pairing with our existing portfolio of franchises, and one where we had great potential to make a positive impact, become financially free faster, and semi-retire early one day. Don't get me wrong... single units/franchises are good, but it would likely not put us where we want to be in 10 years."
-Mike Z.