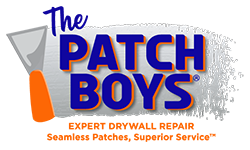 The Patch Boys
Franchise Fee: $29,500
Royalty: 8%
Total Investment: $50,000 - $75,000
Can Be Home Based: Yes
Founded: 2008
Franchised: 2015
VetFran Member: Yes
The founders of The Patch Boys, Inc. have over a decade of construction experience, specializing in restoring homes to their beautiful originality. We have mastered an award-winning process to rapidly patch up all your holes in your home and restoring it to its uniqueness within hours (Most jobs).
The experiences we have attained by repairing thousands of holes over the years, has helped us develop and advance the most efficient process of restoring your precious home with speed, cleanliness and quality.
Save $2,000 - $10,000 on this franchise! Fill out the form below to get the discount!