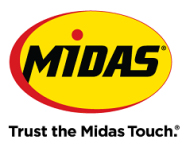 Midas International
Franchise Fee: $35,000
Royalty: 5%
Total Investment: $218,650 - $539,512
Can Be Home Based: No
Founded: 1956
Franchised: 1956
VetFran Member: Yes
Midas is an iconic brand. "Trust the Midas Touch" is an iconic slogan. More than 60 years in the industry speaks to our dedication and experience. When joining Midas, you become a part of a brand that has a proven history. As a Midas franchisee, you have the freedom to operate independently with an experienced team behind you providing outstanding support, resources and training to help you excel as an owner.
Founded in 1956, today Midas has grown to over 2,100 locations worldwide. Vehicles consistently perform well even with more than 100,000 miles. Drivers are owning their vehicles longer and driving more. Fittingly, the Midas brand has evolved to that of total car care experts, offering a wide variety of maintenance and repair services to support customers in maintaining their vehicles for as long as possible.
Save $2,000 - $10,000 on this franchise! Fill out the form below to get the discount!